Summary
Nice 4Gb version, was missing a screw and came in a beat-up box, but cheap!
Resistances

Vcore – 5.7Ω (rising to 7.6Ω after the shorted MOSFET was removed)
Vmem – 100Ω (Samsung)
5V – 507.6Ω
3.3V – 1.58KΩ
12V PCI – 2.8KΩ, PCI-E – 5.7Ω!

Has a clear 12V PCI-E short, plus terrible burns to the resistors bridging the 12V power planes on the PCB
Have identified and removed the shorted 12V MOSFET on the VCore VRM
Have cleaned the burned resistors away and replaced them with a 15A fuse.
The card has a clear picture and loads drivers
Waiting for a replacement 4C10N MOSFET
Investigating the 12V short and burned components…
Measuring the VCore high-side gates, all read 7.98KΩ (normal), apart from Q12 which reads 50.3Ω (suspect!)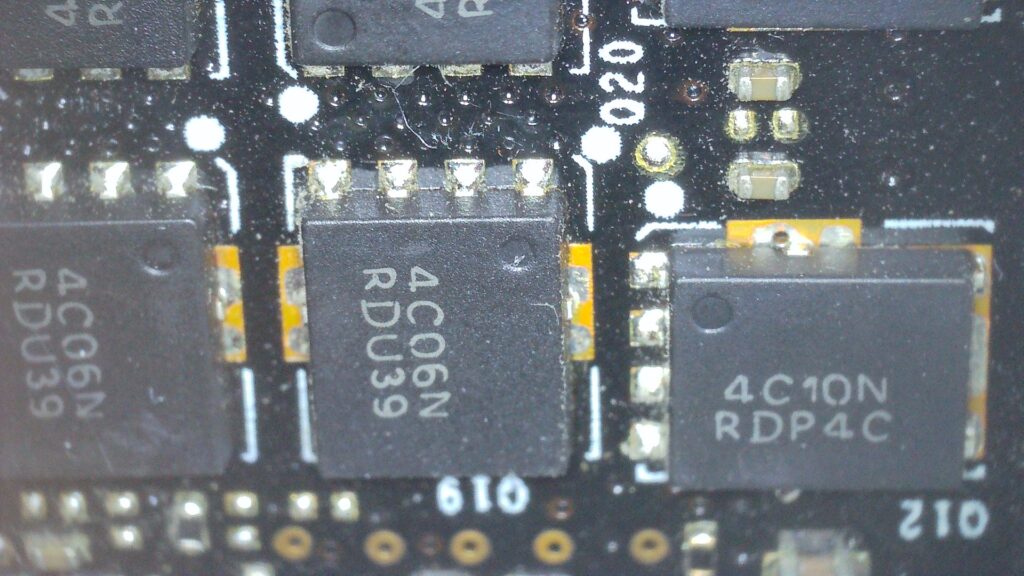 Removing Q12 clears the 12V short, the 12V rail resistance rises to ~8MΩ and the VCore resistance rises to 7.6Ω – good. Some burned components to deal with: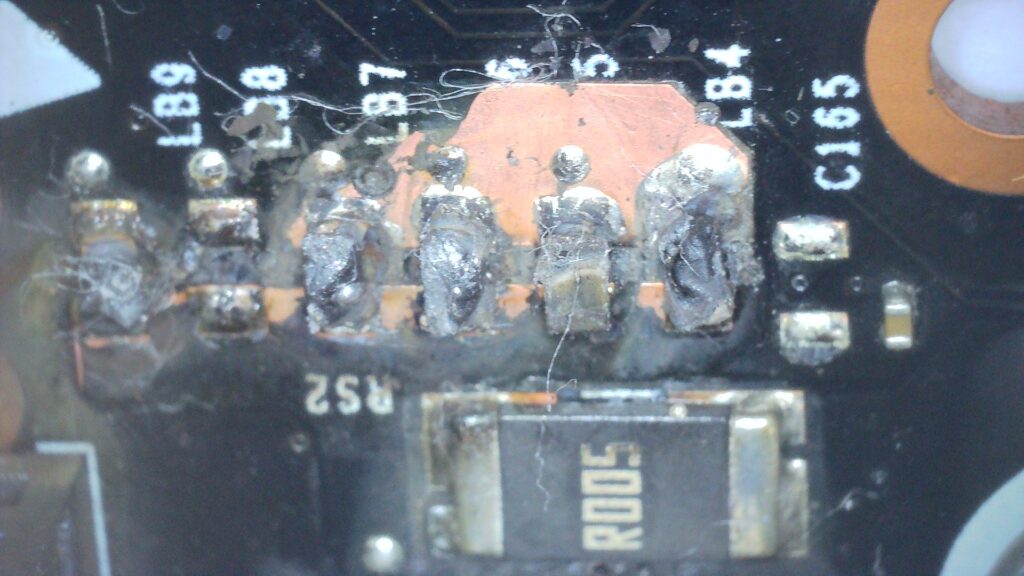 After grinding away the burnt resistors, the damage is not too bad. The burned components are actually just 6 x 0Ω resistors, I don't have any and preferred to replace them with a suitable 15A fuse.
Update 26/02/2023 – Replacing MOSFET and driver
After replacing the shorted high-side MOSFET, the gate resistance measured a consistent 7.95KΩ like the others. However, it blew immediately after trying to test the card. So we can try replacing the associated driver. It is a 81062 https://www.onsemi.com/pdf/datasheet/ncp81062-d.pdf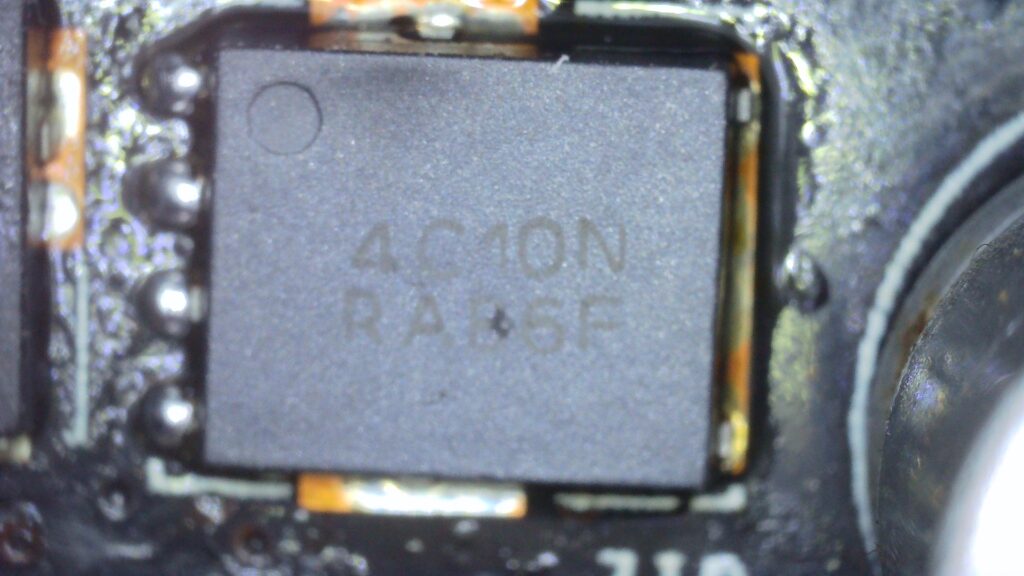 After the replacement, the good news is that the card starts (without smoke!), but I can see that phase 4 is not working. Assuming all chips are good and soldered fine, we need to start taking a look at the PWM signal to the driver: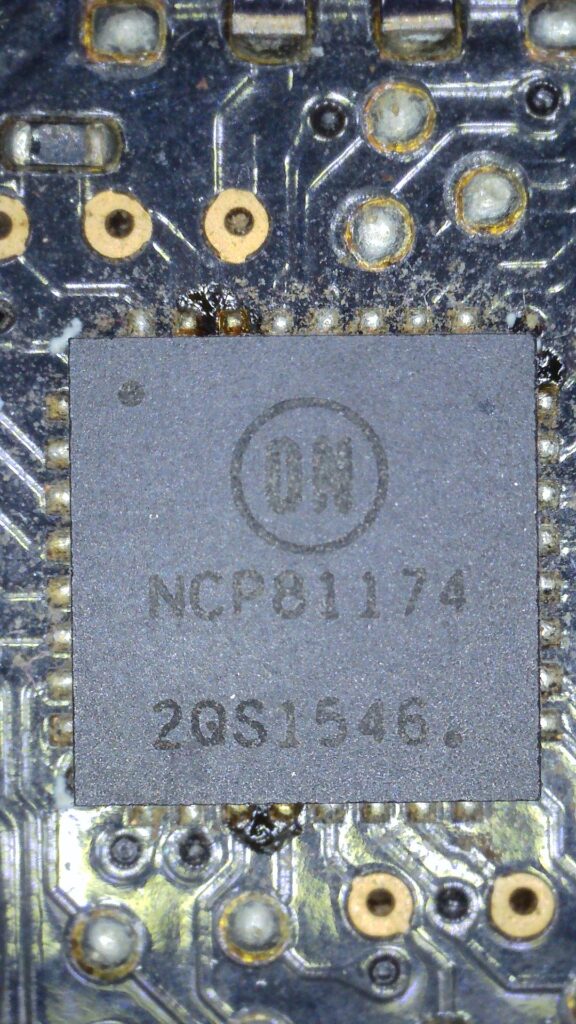 We can see some nasty-looking flux deposits around the PWM. Measuring the gate PWM test points shows the gate 4 signal appears inverted compared to the other 3 working gates – interesting. Presumably, the PWM knows there is something wrong with phase 4 and is telling the driver to only switch on the low-side MOSFETS? (think this is what the driver datasheet suggests). Next, I would like to check the current sense pins for all the phases.
TODO When card is fully working, apply solder mask