Seller Note "Was working fine until artefacts appeared. One fan doesn't seem to be working."
Issues Detected
Resistances and voltages appear normal.
Artefacts with low resolution in windows.
One fan is indeed not working, perhaps caused the fault.
Mats testing reveals the first Vram chip has errors (nearest to PCI-E at bottom right of GPU).
Since the errors aren't all the way across the chip, it is hopefully a candidate for reflow of that chip or replacement.
Card Overview
I find there is a lot to like about this graphics card board design, MSI have invested in a great overall cooling setup to help balance the relatively high peak power.
TODO Add ressitance & voltage data, also shots of the PCB.
GPU: GK104-425-A2
Vram: Elpida W2032BBBG-7A-F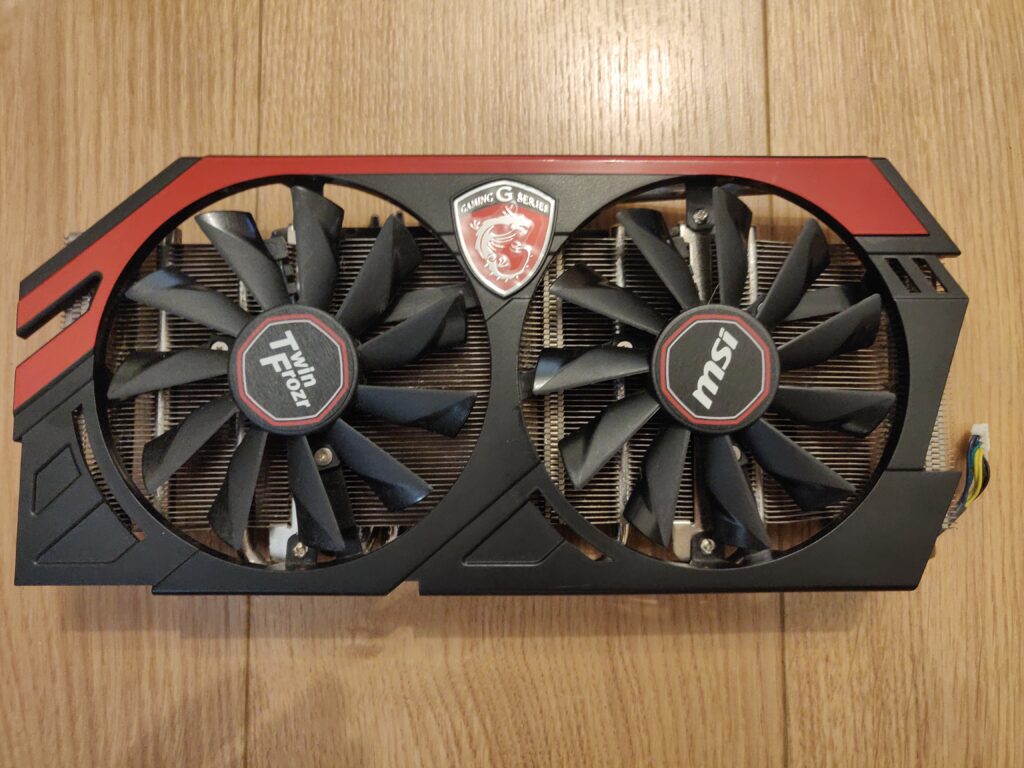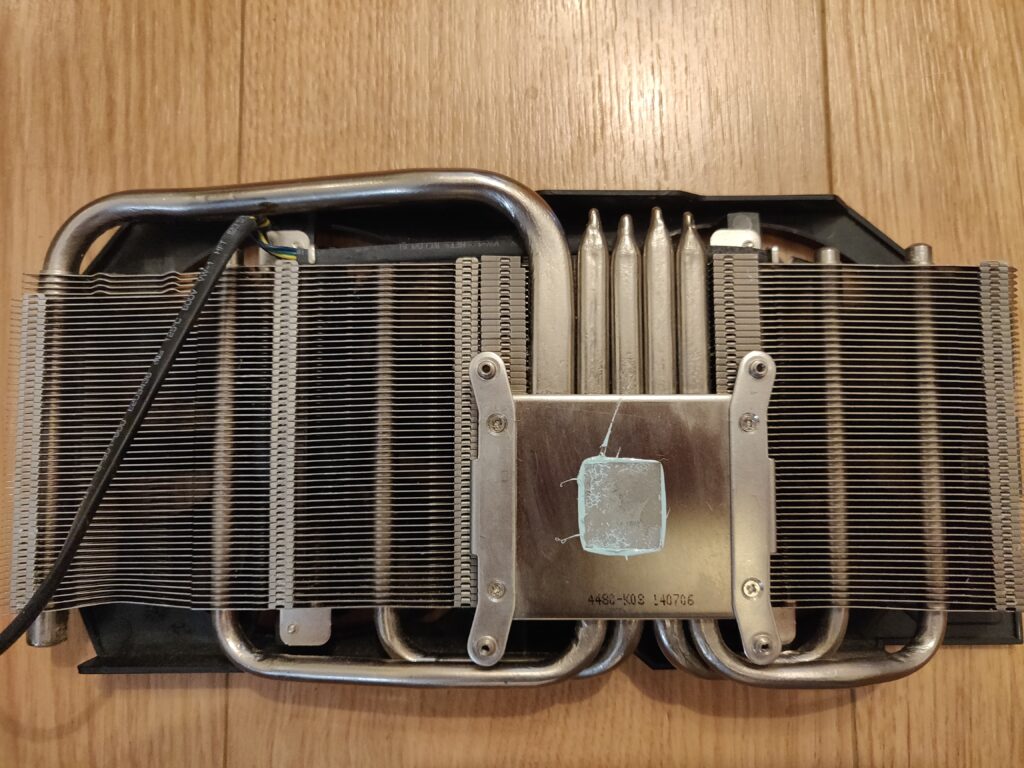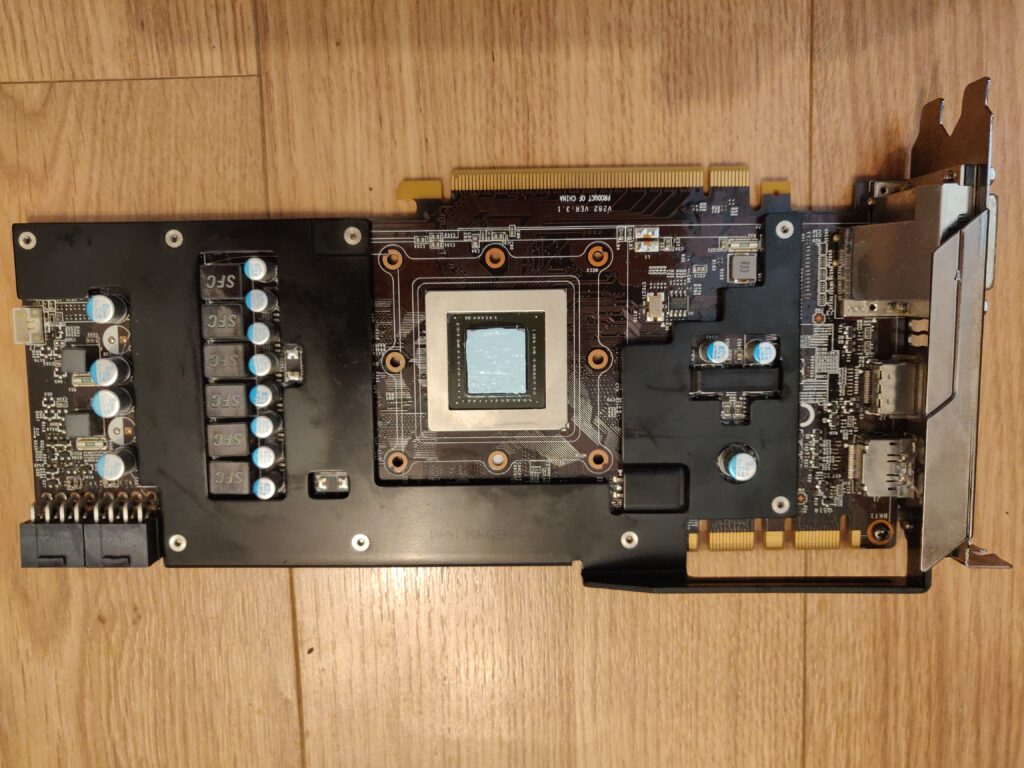 Fix Under Test
Flux & reflow of failing Vram chip (using BGA PCB preheater & heat gun)
Artefacts now gone & driver loads in windows – looking great!
Furmark stress testing underway, looking good, holding 79 deg C
These cards are quite juicy (2 x 8 pins, taking just under 250W under full stress) , but have substantial heatsinks and decent fans.
Full stress testing is advisable to make sure the reflow is sound. If it were to fail, I have the replacement Vram chips now.