Seller Note "Was used for gaming then stopped working. Not detected."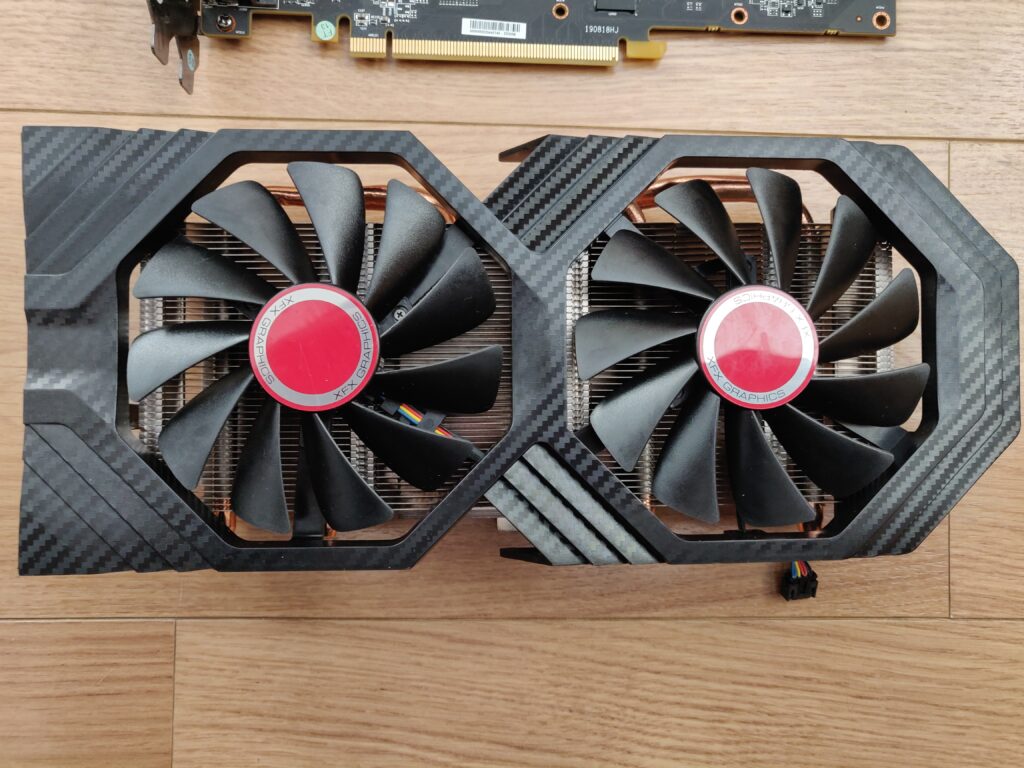 Summary
Resistances mostly look fine

Vcore – 1Ω
Vmem – 341Ω ! (high, should investigate, will compare vram if possible Micron D9VVR -> MT51J256M32HF-80:B)
VDDCI – 32.4Ω
Display Rail – 22Ω
1.8v – 2.2KΩ
5v – 6KΩ
12v – 2.7KΩ
3.3v – 1.5KΩ

Voltages missing. Apart from 12v, 3.3v and 0.91v. I was hoping this would be the case, as sometimes not detected with all the voltages can end up being a faulty core.
Quite excited to analyse this one. I have a regular XFX RX580 8Gb with a vram issue, but I would expect them to have similar PCB layout (will need to check).
Hopefully fixed now! 🙂
Investigating Missing 5v Rail
BM1117-ADJ Is an adjustable voltage regulator https://datasheetspdf.com/pdf/617638/BooklyMicroelectronic/BM1117/1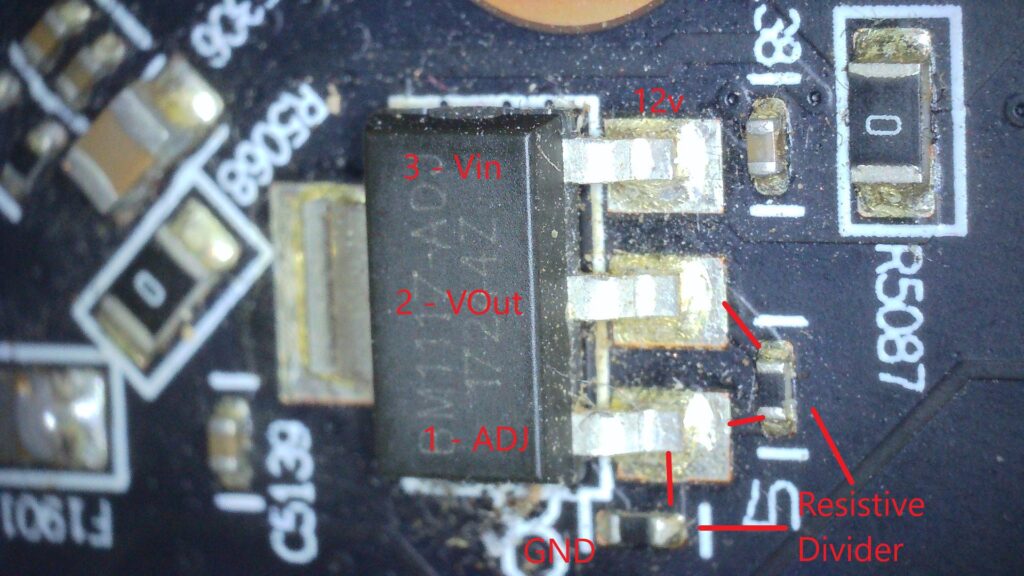 | Pin | RX 580 (working) | RX 590 (this) |
| --- | --- | --- |
| 1 (adjust) | 470Ω / ~3v | 470Ω / 2.45v |
| 2 (Vout) | 556Ω / 5v | 556Ω / 3.23v |
| 3 (Vin) | K++Ω / 12v | 6KΩ / 12v |
I think we would have to suspect the voltage regulator. The resistors in the voltage divider are a possibility, but the relative voltage drop on the adjust pin looks in proportion between the working 580 and the 590. Another possibility is a partial short on the 5v output, but the resistance is exactly the same on the Vout pin for the working card, so this is again unlikely. Unfortunately, I don't have immediate access to any adjustable 5v voltage regulators, they generally have just a ground pin rather than the adjust pin. I can order some, rather than remove the resistive divider.
The BM1117-ADJ is somewhat harder to come by than other similar voltage regulators, so I am looking to try the more popular AMS1117-ADJ instead https://components101.com/regulators/ams1117-1a-ldo-regulator-pinout-datasheet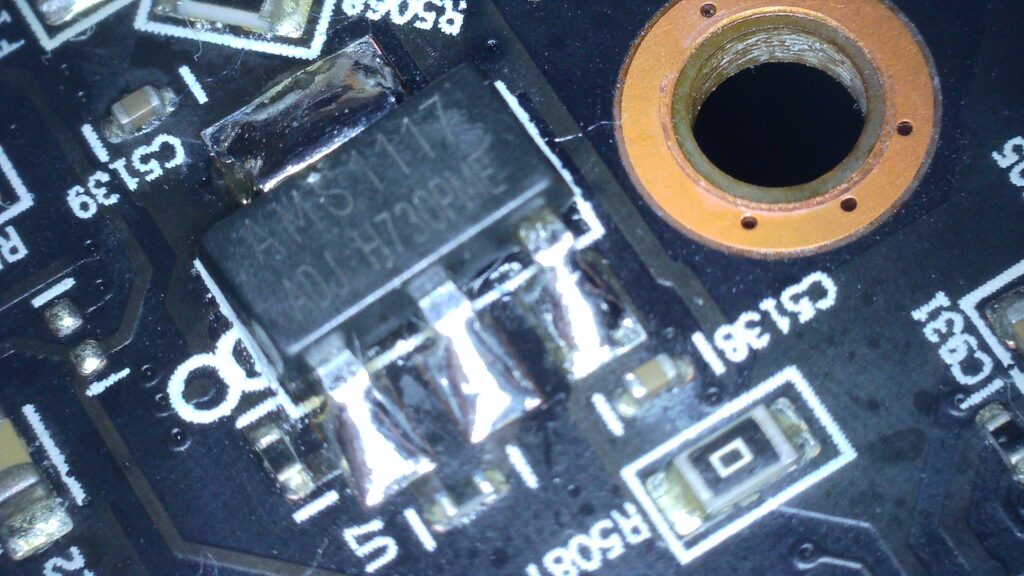 Fitted a new AMS1117-ADJ and delight! It now generates 5v! Hopefully, it was just the 5v regulator that became faulty and no other reasons. If so, hopefully, a nice straightforward fix! 🙂
Stress Testing
Kombuster HD – passed.
Furmark HD – passed.
3D Time Spy – passed.