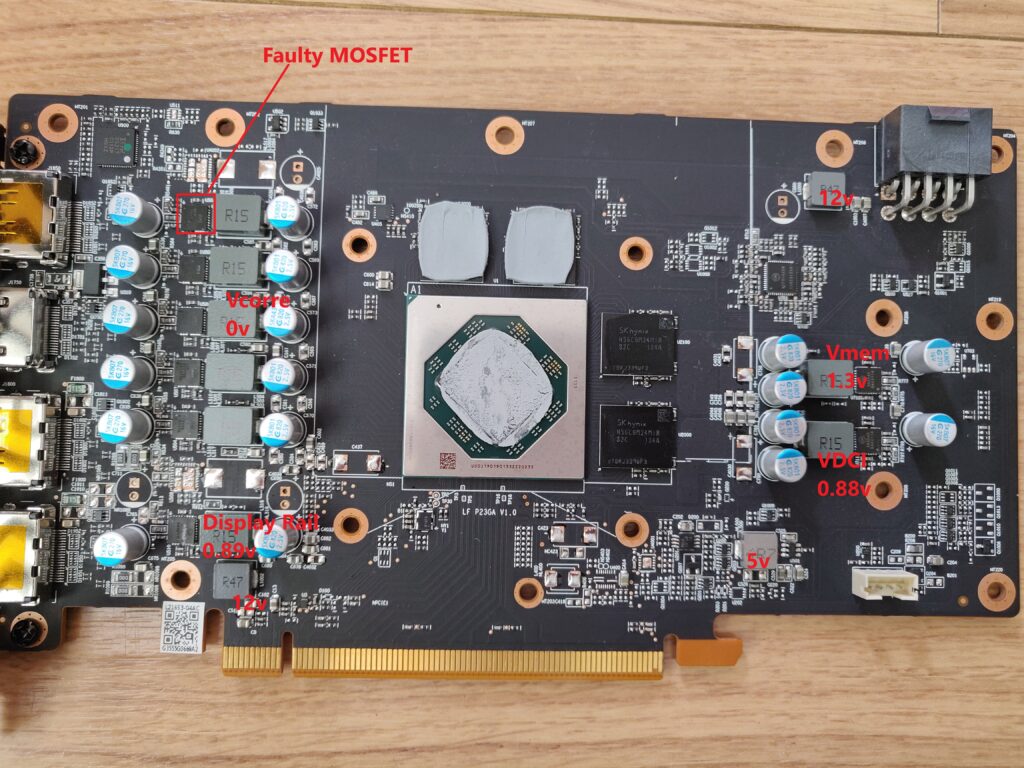 Seller Note "Damage to Graphics card causes PC not to start, see images for damage."
Summary
Lovely, clean looking example.. However, there is indeed damage to the PCB that probably severs a datalane and missing associated capacitor. Also, the reason why the card 'causes the PC not to start' is of course a 12v short on the PCI-E socket.
Resistances

Vcore – very low at 0.1
Vmem – 45
VDCI – 63.5
Display Rail – 8.5 Not sure if I identified this right?
5v – 2K Again, not sure if I identified this right yet?
12v PCI – OK
12v PCE-E – Shorted

Voltages (after short resolved)

Vcore – 0v
Vmem – 1.3v
VDCI – 0.86v
Display rail – 0.89v
5v present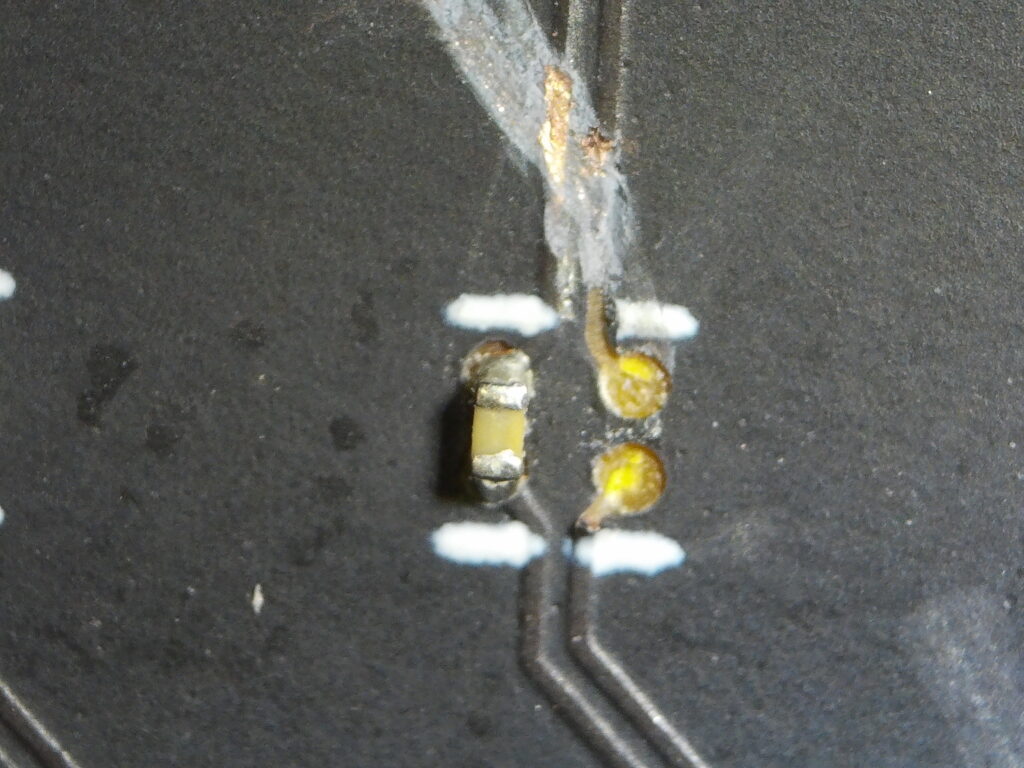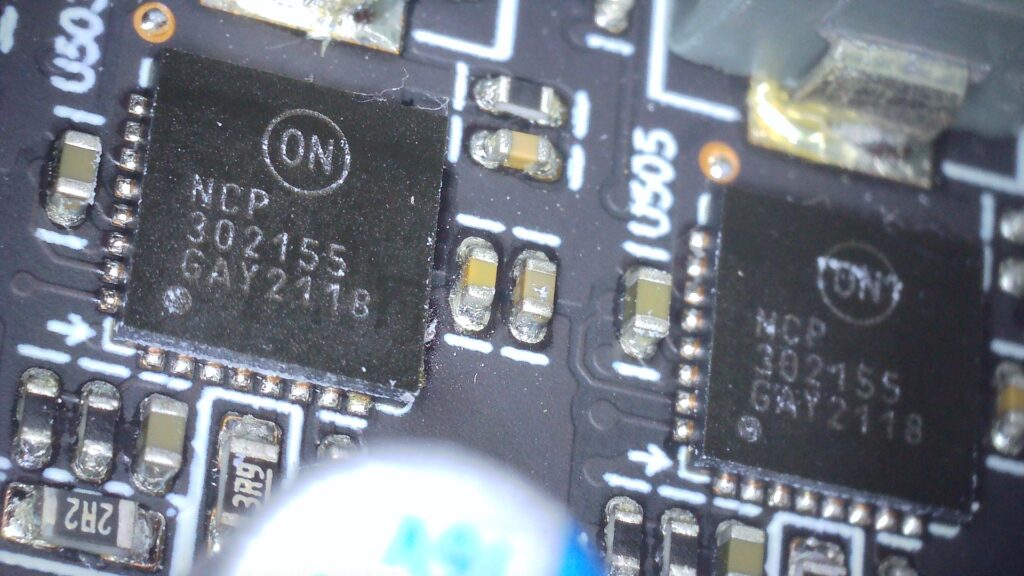 Each phase is driven by a combined MOSFET driver, low-side and high-side MOSFET https://www.onsemi.com/pdf/datasheet/ncp302155-d.pdf
VRM Analysis
| Phase | ESR Ω |
| --- | --- |
| 1 U503 | 0.68Ω |
| 2 U505 | 0.85Ω |
| 3 U506 | 0.85Ω |
| 4 U507 | 0.85Ω |
| 5 U504 | 0.85Ω |
There is no way to measure the high side gate resistance as far as I know, so hopefully, the ESR indication that phase 1 U503 is faulty is saving us.
Ok, so removed the faulty U503 and the short is resolved.
However, on power-on testing, we seem to have all voltages apart from Vcore. So, there may be another issue, perhaps with the PWM or some power limiting measure perhaps (as we currently have one phase missing).
Replacement
The PWM pin of U505 is some kind of I2C controller IR35217MTRPBF. I need to test it. If it is also damaged, then that could complicate matters. Even if I were to replace it, I would first need to extract the config for this or another similar card in order to be able to reprogram it.