Summary
Nice condition, warranty sticker, boxed
Resistance

VCore – 0.5Ω
VMem – 46.3Ω
PEX -93.6Ω
1.8V – 910Ω
5V – Ω
3.3V – 33KΩ
12V – 60KΩ+ (slot) 5KΩ (8 pin EXT)

Soft crashes on opening a benchmark or game, desktop can be re-accessed
MATS passes
Possibly fine, benchmarks all stable, on to desktop testing
Investigation
Areas to take a look at are:
GPU-Z – TDP, Vcore volatage
Voltages before and during load
VCore phases using an oscilloscope
Test with clock-down core and memory
MODS – perhaps the memory fails at higher frequency
Update 20/10/2023 – More tests, no issues! Was there a driver issue previously on my test machine?
Well, I decided to have another look at this card expecting to have to tread carefully… However, this time I cannot find anything wrong with it!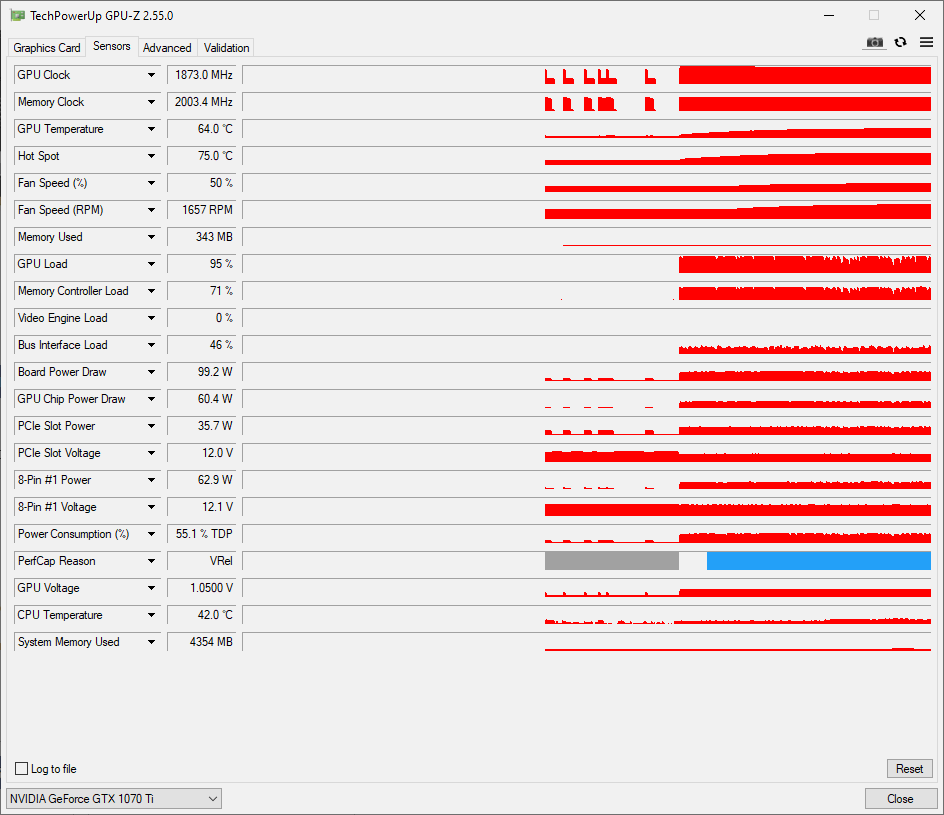 Thermal throttling happens at about 82°C (hot spot up to 94°C), but this isn't unusual for a cooler of this type. On to desktop testing to see if there is a sporadic fault.