Bought in a batch, seller note was simply faulty.
ttps://www.techpowerup.com/gpu-specs/evga-gtx-750-ti.b2783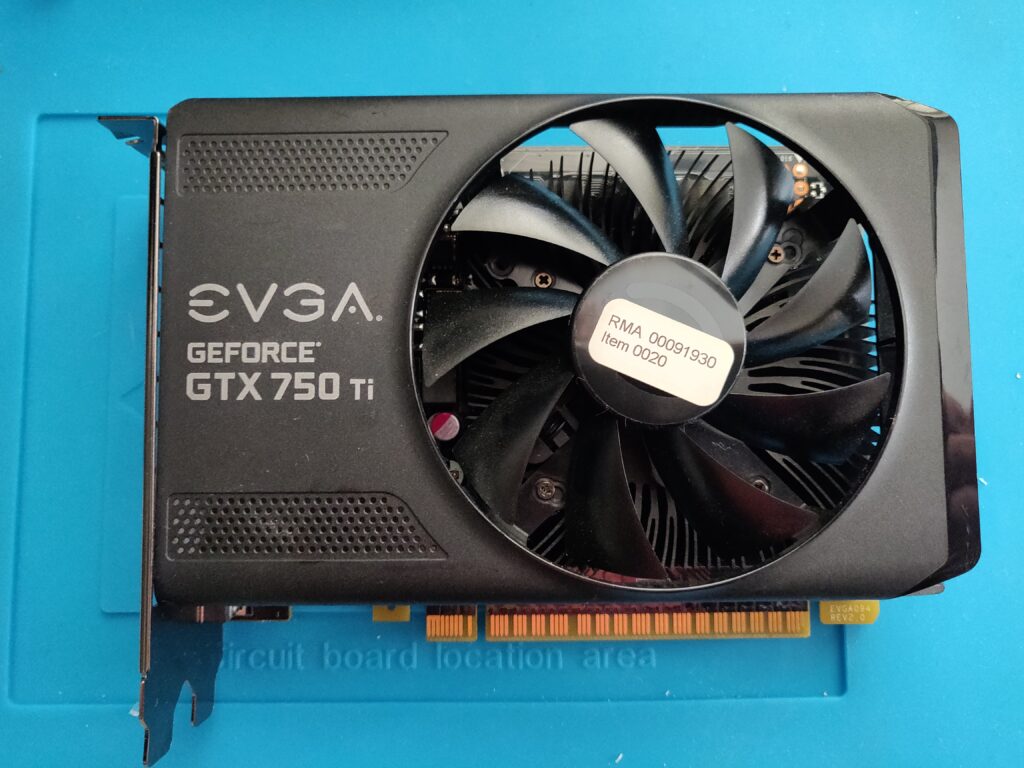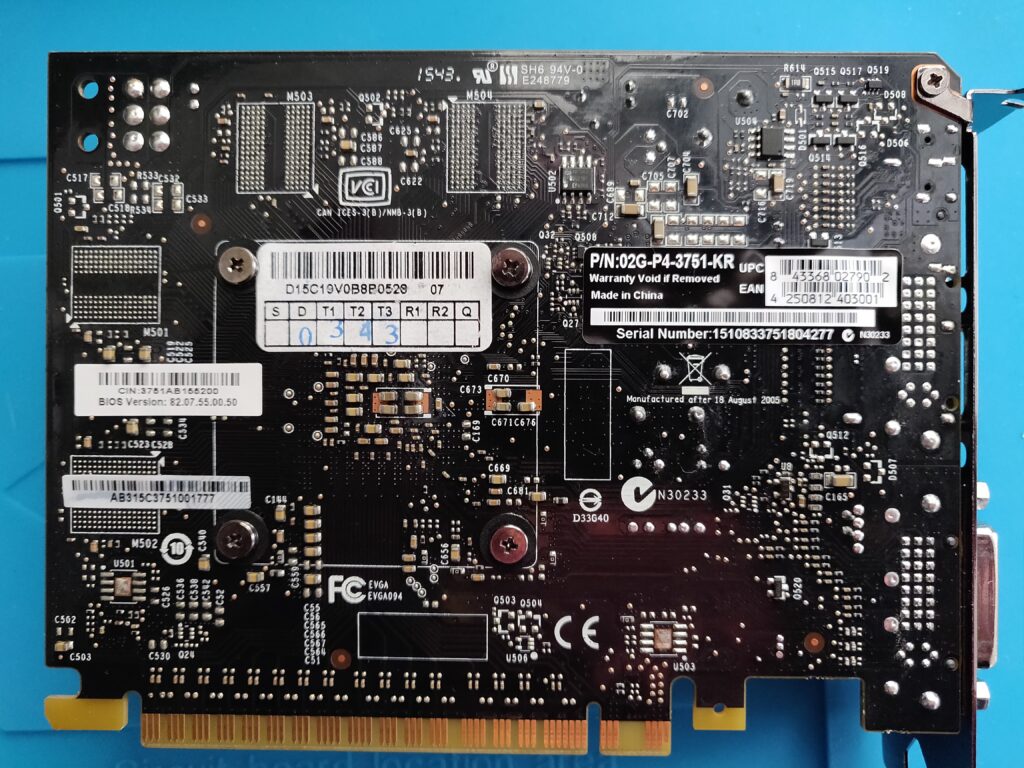 Basic Checks
Nice example of a 750 ti, decent cooling and no need for addition PCI connectors.
Card appears clean, in excellent condition.
Not checked with microscope, the only physical damage noticed is some burn marks on the fan header, but the fan appears to work effectively.
Resistances all fine.
Card essentially works.
Basic stress tests with FurMark and Kombuster passed (max 57 deg C)
Next Steps
Repaste.
Longer stress test.
Check fan header with microscope, would likely need replacement before selling.
Overall, appears to be a nice small card, may make a good GPU for the kids!
Update:
Respate done.
Despite the apparent minor burn mark, the fan voltage seems normal under load.
Card is doing excellently in FurMark stress testing, working flat out, holding 51 deg C and taking under 40 watts all the way. The fan also seems fine.