Seller Note "Untested"
Summary
No shorts, resistances looked ok except memory which is 76 Ohms
Blank screen, main voltage rails appeared to be there
vcore 0.99v 2.9Ω
vmem 1.62v 76Ω
PEX 1.08v 216Ω
5v rail voltage is but, but the resistance is very high and climbing
3.3V rail reads ~850Ω, but it's voltage is reading 3.9-4V
The lights are on, but no one's home! Need to establish GPU health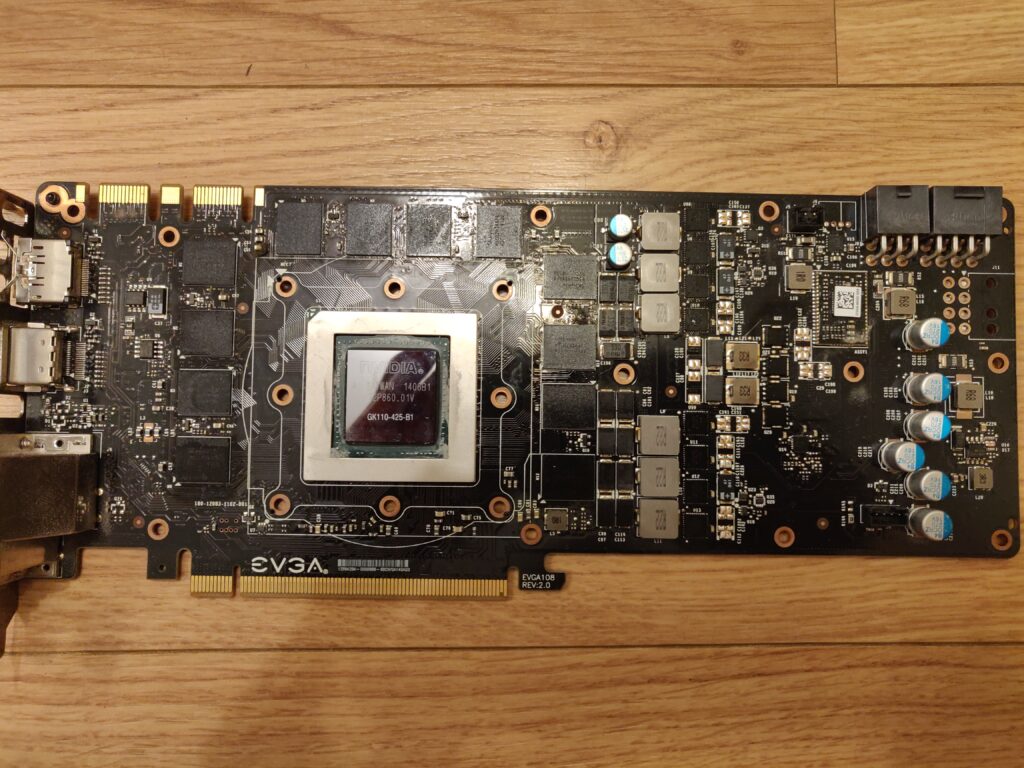 Memory is Hynix 7.0Gbps H5GQ2H24AFR-R2C FBGA(170ball)16Bank, 1.6V – So 1.6v is correct.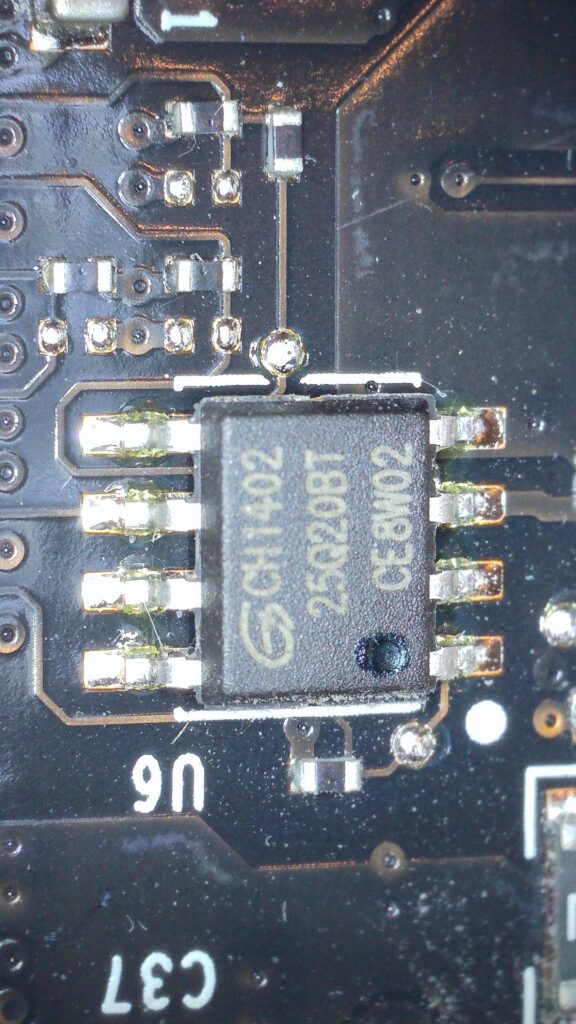 Since all voltages appear normal and resistances may be too, I want to check whether the GPU is healthy:
BIOS

VCC is about 3.3v
Cannot see /CS chip select, data in or data out on oscilloscope
Data in SI (pin 5) – None detected
Data out SO (pin 2) – None detected
Crystal frequency present SLK (pin 6) – I cannot see this on the chip pin, but the crystal is working.
Need to double-check check BIOS circuitry, but could be a sign the GPU is dead.
The BIOS contents can be read successfully using a CH341A reader

PCI EX Checks

REFCLK+- 3.3 MOhms – ok
SMCLK/SMBUS for shorts – none
Shorts on data lane capacitors – none
Differences on receiver differential pairs (diode mode)

0.753v (lane 15)
0.734v
0.745v
0.752v
0.757v
0.758v
0.752v
0.752v
0.739v
0.856v
0.710v
0.717v
0.727v
0.755v
0.752v
0.752v (lane 0)

Differences on transmitter differential pairs (diode mode)

1.137v (lane 15)
1.136v
1.149v
1.142v
1.143v
1.066v
1.132v
1.140v
1.111v
1.068v
1.142v
1.139v
1.145v
1.142v
1.135v
1.142v (lane 0)
PEX capacitors good (check capacitance & ESR) – All capacitors seem in range. Not checked ESR.
RESET Signal should go high – PEX reset drops and then returns to the 3.3V voltage (seems to read as 3.9V)
Crystal appears to output a signal
Update 29/02/2023 – Checking again
This card always leaves me feeling a bit uncertain, it most likely does have a core issue, it's just that I cannot prove it.
Observations
The core gets hot, so is likely taking VCore.
I don't think the card detects (BIOS not read).
I don't understand why the 5V rail (voltage present), has a very high and climbing resistance?
The 3.3V rail resistance appears normal, but it's voltage reads ~3.9/4V?
It feels like there could be something I am missing here.